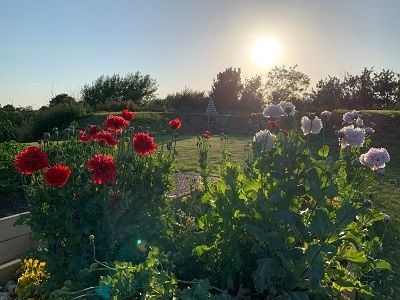 Rest and Reflect at Lindengate (Wendover)
Imagine having the time and space to 'be' in a calm, safe environment whilst relaxing in beautiful, natural surroundings. Lindengate gives you the chance to do just that.
Free drop-in sessions

Space to "Breathe and Be" in and amongst our stunning gardens and wildlife haven

Bring a member of your household or support bubble, or meet a friend as part of your regular exercise routine

Bring a book, sketch pad, or take some photographs of the beautiful surroundings

Children are welcome, but please ensure that they are supervised at all times and respect their surroundings and other visitors
Opening Times Over Easter Weekend and beyond
Lindengate will not be open on Good Friday 2nd April, or Easter Monday 5th April, but will be open for anyone to drop in on Saturday 3rd April between 1pm – 3pm.
From Wednesday 7th April, they are open Monday & Wednesday 4.30 – 6.30pm and Saturday 1.30 – 4.30pm.
 Take a look at their website for full details and other ways that you can look after your wellbeing.  www.lindengate.org.uk