How to make your own mask:
As of 15th of June it was compulsory to wear facemasks on public transport and from 25th July it will be compulsory to wear a face mask when entering any shop within England. Failing to do this will result in a potential fine of £100 pounds.
Scientific evidence shows that face masks – accompanied by regularly washing your hands and social distancing wherever possible – can stop you from passing coronavirus on to others if you are asymptomatic or pre-symptomatic ( yet to develop symptoms).
The two main types of face mask that are available to the public, are surgical single-use masks and cloth masks. Although the public are encouraged to reserve surgical masks for healthcare workers, they are available in local stores. Both Boots and LLoydsPharmacy sell surgical masks, in varying quantities, ranging from 10 for £9.99, to 300 for £149.99.
However, an effective and safe face covering can easily be made by resources you may find round your house right now! All that is required is: a fabric that permits adequate filtration, breathability and comfort; and a few inches of elastic, similar to a hair band. Two layers of fabric is slightly more protective than one, with only a single pillow case enabling the creation of six dual-layer masks.
Whether you decide to buy face masks or make your own, it's crucial you are making, using and/or disposing of them correctly. All of this information is detailed clearly on the CDC website.
There are three variations of mask, involving both sewn and non-sewn methods outlined by the tutorials created by the CDC.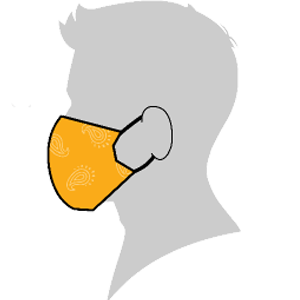 Bandana face covering (non-sewn)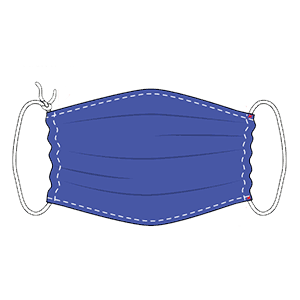 Cloth face covering (sewn)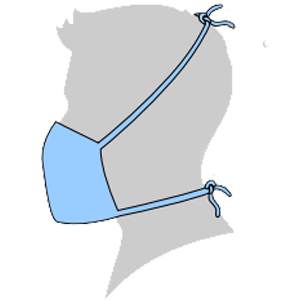 T-shirt cloth face covering (non-sewn)
If you have enjoyed The Great British Sewing Bee  programme then they have some useful templates and instructions for making a custom designed mask.