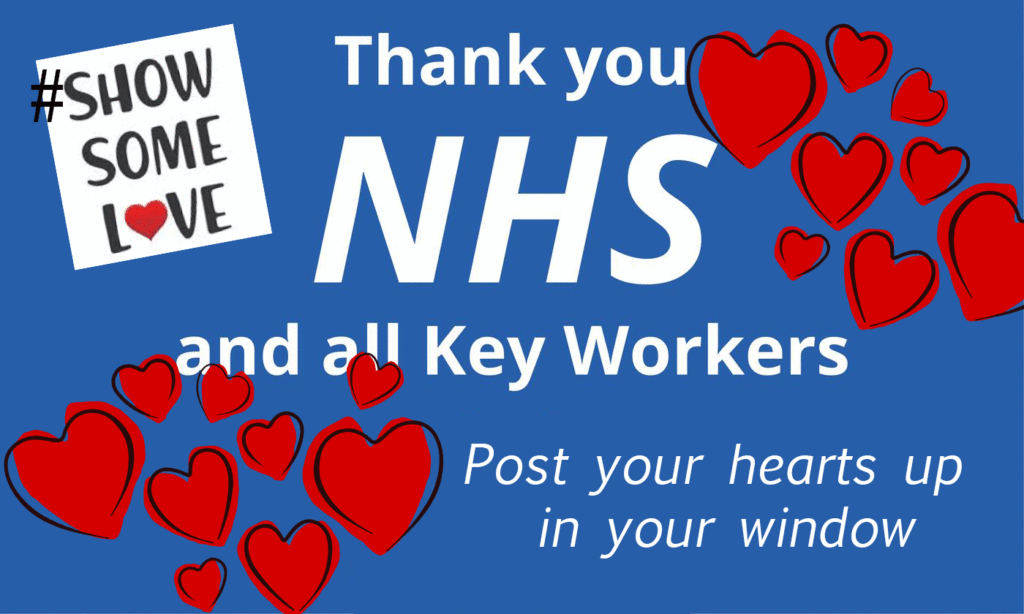 Show some love for key workers this Valentine's day from Buckinghamshire Council
"Show some love to key workers this Valentine's Day" says Buckinghamshire Council and Buckinghamshire Healthcare NHS Trust, as they ask residents to fill the county with love, by placing a heart in their windows from now through to Valentine's day on Sunday 14th February.
People in Buckinghamshire are being invited to take part to thank all our key workers for the incredible commitment and sacrifice they have made for us every day, throughout the coronavirus pandemic.
The dedication and sacrifices of all key workers during the last year has been incredible. Shop workers, teachers and school staff, childcare workers, street cleaners, delivery drivers, everyone working for the NHS and care services – they and the many other key workers have all kept on going.
So why not join in our special Valentine's #ShowSomeLove campaign. Between now and Valentine's Day put some hearts in your window to say 'thank you' to these fantastic people who are keeping life's essential services going for us all.
Taking part
To take part simply draw or decorate some hearts and place them in your window for the world to see.
We would love to see them too, so please do share on social media using the hashtag #ShowSomeLove to spread your thanks online.
Free printable heart template
Cllr Martin Tett, Leader of Buckinghamshire Council, said: "I know just how amazing all our key workers have been during this pandemic and it would be great if all of us could get behind this campaign to show our appreciation. Displaying a heart in your window is simple and really meaningful and continues to show our key workers we appreciate them. Let's do this together."
Neil Macdonald, Chief Executive at Buckinghamshire Healthcare NHS Trust, said: "Every day I can see just how big a sacrifice our healthcare staff are having to make to care for those who are very ill with COVID-19. If everyone gets behind this campaign, I think it will be a great way to recognise and appreciate them along with all our other keyworker heroes, who have worked tirelessly since last March."
To find out more uplifting stories about how people are coming together to support each other during this pandemic, please visit the Proud of Bucks blog.